Got a groundbreaking idea that you want to protect? Look no further – this article will guide you on how to patent your idea online. Whether you're an inventor or an innovator, it's crucial to safeguard your intellectual property, and understanding the patent application process is key. We'll explore topics such as estimating royalties from your idea patents, the duration of the approval process, and whether or not you need a lawyer to file a patent. So buckle up and get ready to navigate the digital realm of patenting your ideas!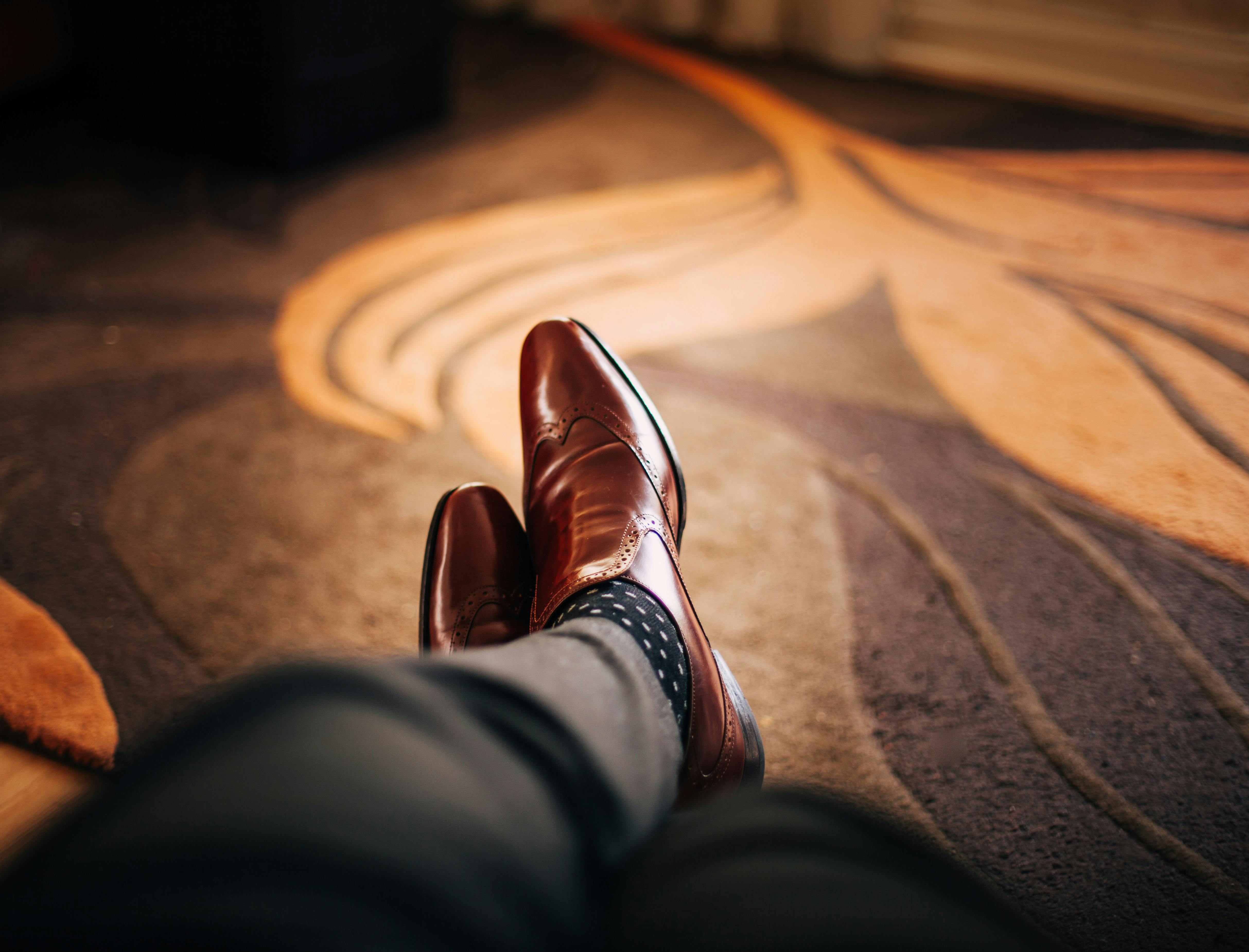 This image is property of images.pexels.com.
Understanding Patents
What is a patent?
A patent is a form of intellectual property protection that grants exclusive rights to an inventor or innovator for their invention or idea. It is a legal document issued by a government authority, such as the United States Patent and Trademark Office (USPTO), that provides the inventor with the right to exclude others from making, using, selling, or importing their invention for a certain period of time. In return for disclosing their invention to the public, the inventor receives the exclusive right to profit from it.
Why is patent protection important?
Patent protection is crucial for inventors and innovators as it provides them with a legal monopoly over their invention. By granting exclusive rights, patents incentivize individuals and companies to invest time, money, and resources into research and development, knowing that they will have a period of exclusivity to commercialize their invention without competition. This protection encourages innovation, stimulates economic growth, and rewards inventors for their creativity and contributions to society.
Different types of patents
There are three main types of patents: utility patents, design patents, and plant patents.
Utility patents are the most common type and cover new and useful processes, machines, compositions of matter, and improvements thereof.
Design patents protect the ornamental design or visual appearance of a functional item.
Plant patents are granted for new and distinct varieties of plants that have been asexually reproduced.
Each type of patent provides different forms of protection, depending on the nature of the invention.
Benefits of Patenting Your Idea
Exclusive rights and protection
One of the primary benefits of patenting your idea is the exclusive rights it grants you. With a patent, you have the legal right to prevent others from making, using, selling, or importing your invention without your permission. This exclusivity allows you to protect your idea from being exploited by competitors and gives you control over how your invention is utilized in the marketplace.
Monetary benefits and royalties
Patenting your idea can also lead to significant monetary benefits. By having exclusive rights, you can license or sell your patent to others, allowing them to utilize your invention in exchange for royalties or a lump sum payment. Royalties are ongoing payments that you receive as long as others are using your patented invention, providing you with a steady stream of income. This can be particularly lucrative if your invention becomes widely adopted or used.
Market recognition and competitive advantage
Obtaining a patent for your idea can give you a competitive advantage in the market. Having a patent signifies that your idea is unique, innovative, and legally protected, which can make your product or service more attractive to potential customers or investors. It demonstrates your ability to create groundbreaking solutions and can enhance your credibility as an inventor. Patents can also serve as a valuable marketing tool, helping you differentiate yourself from competitors and establish your brand as a leader in your industry.
Determining Patentability of Your Idea
Novelty and non-obviousness
To determine whether your idea is patentable, it must meet certain criteria, such as novelty and non-obviousness. Novelty means that your invention must be new and not already disclosed or publicly available before the filing date of the patent application. Non-obviousness means that your invention must not be an obvious improvement or combination of existing ideas or technologies. It should involve a level of inventiveness or innovation that is not obvious to someone skilled in the field.
Patent search and prior art
Conducting a patent search is crucial to determine the patentability of your idea. A patent search involves reviewing existing patents and published applications to identify prior art, which refers to any information or technology that existed before your invention. Searching for prior art helps you assess whether your idea is novel and non-obvious, as it allows you to identify existing inventions or disclosures that may impact the patentability of your idea. It is recommended to perform a comprehensive search before proceeding with the patent application process.
Consulting experts or lawyers
Navigating the patent system can be complex, and it may be beneficial to consult experts or patent lawyers to ensure the patentability of your idea. Patent attorneys have expertise in patent law, prosecution, and drafting patent applications. They can provide guidance on the patentability requirements, assist with conducting a thorough patent search, and help you navigate the application process. While hiring a lawyer is not mandatory for filing a patent, their specialized knowledge can greatly enhance your chances of obtaining a successful patent.
Understanding the Patenting Process
Step 1: Idea disclosure and documentation
Before filing a patent application, it is crucial to document your idea and disclose it only in a confidential manner. This can include recording detailed descriptions, drawings, or prototypes of your invention, as well as any experiments or test results related to its development. Proper documentation serves as evidence of your invention's conception, which can be important in establishing priority. It is also essential to keep your idea confidential to avoid losing the novelty required for patentability.
Step 2: Conducting a patent search
As mentioned earlier, conducting a patent search is a critical step to assess the patentability of your idea. This involves searching existing patents, patent databases, scientific journals, and other sources to uncover prior art that may affect your invention's novelty and non-obviousness. You can conduct a preliminary search on your own or engage a professional patent search service to ensure a thorough and comprehensive search.
Step 3: Preparing the patent application
Once you have determined the patentability of your idea, you need to prepare a patent application. The application typically includes a written description of your invention, drawings or diagrams illustrating its features, claims that define the scope of your invention, and an abstract summarizing its key aspects. The application should be drafted in compliance with the requirements and guidelines set by the patent office in your jurisdiction.
Step 4: Filing the patent application
After preparing the patent application, you need to file it with the appropriate patent office. The filing process typically involves submitting the application form, paying the required filing fees, and providing any supporting documents or illustrations. It is crucial to accurately complete the application form and ensure all necessary details are included. Failure to provide accurate information or missing deadlines can result in your application being rejected or delayed.
Step 5: Patent examination and review
Once your patent application is filed, it undergoes a thorough examination by a patent examiner. The examiner reviews the application to assess compliance with patentability requirements and performs a comprehensive search for prior art that may affect the novelty and non-obviousness of your invention. During this stage, the examiner may issue office actions, which are official communications outlining any objections, rejections, or requests for clarification regarding your application.
Step 6: Patent approval and issuance
If your application meets all the patentability requirements and overcomes any objections or rejections raised during examination, it can be approved for issuance. Once approved, you will receive a notice of allowance, and your patent will be granted. You may need to pay additional fees at this stage. The patent office will then issue your patent document, officially granting you the exclusive rights to your invention for the specified period.
Step 7: Patent maintenance and renewal
After your patent is granted, you are responsible for maintaining it and paying the necessary maintenance fees to keep it in force. Maintenance fees are typically due at specific intervals, such as every few years, and failure to pay these fees can result in the expiration or abandonment of your patent. It is important to keep track of these deadlines and fulfill the maintenance requirements to ensure the continued protection of your invention.
This image is property of images.pexels.com.
The Importance of Online Patent Filing
Convenience and accessibility
Online patent filing offers a convenient and accessible method for inventors to submit their patent applications without the need for physical paperwork or in-person visits to patent offices. It eliminates the geographical limitations and allows inventors from different locations to file their applications electronically, saving time and resources. Online filing systems also provide user-friendly interfaces, guiding inventors through the process and reducing the complexity often associated with traditional filing methods.
Cost-effectiveness
Online patent filing can be more cost-effective compared to traditional methods. It eliminates the need for printing, postage, and courier services, which can significantly reduce overall expenses. Additionally, online filing systems often have lower government or administrative fees compared to paper-based filings. This makes patenting more accessible to inventors with limited financial resources, promoting inclusivity in the innovation ecosystem.
Faster processing and communication
One of the significant advantages of online patent filing is the speed at which applications are processed. Online systems enable instant submission of applications, eliminating delays associated with physical mail or administrative processing. Moreover, communication with the patent office can be streamlined through online platforms, allowing inventors to receive updates, respond to office actions, and track their application status more efficiently. This increases transparency and reduces the overall time required for the patenting process.
Using Online Patent Filing Services
Researching reputable online platforms
When considering online patent filing, it is important to research and choose reputable platforms that offer reliable services. Look for platforms that have established a good reputation and have positive reviews from other inventors. Consider their experience in the field, the level of customer support they provide, and their track record of successfully filed patents. It is also beneficial to check if the platform operates in your jurisdiction, as patent laws and processes may vary between countries.
Understanding their services and fees
Before using an online patent filing service, carefully review their services and fees. Different platforms may offer varying levels of assistance, ranging from basic guidance in filling out forms to comprehensive support in the entire patenting process. Understand what services are included in the fees they charge and ensure they align with your specific needs. It is also important to evaluate whether the fees are reasonable and compare them to other providers in the market.
Preparing your idea for online filing
Before submitting your patent application online, make sure to thoroughly prepare your idea and all the necessary supporting documents. This includes drafting a clear and concise description of your invention, creating accurate drawings or diagrams, and finalizing the claims that define the scope of your invention. Ensure that all documents are in the appropriate format and meet the specific requirements of the online platform you choose. Proper preparation will help streamline the filing process and increase the chances of a successful application.
This image is property of images.pexels.com.
Key Steps to Patent Your Idea Online
Step 1: Conduct a thorough patent search online
Before proceeding with online patent filing, conduct a thorough patent search to assess the patentability of your idea. Utilize online databases, search engines, and patent search tools to review existing patents, patent applications, and other relevant sources of prior art. Analyze the search results to determine whether your idea is novel and non-obvious compared to existing inventions. This will help you make an informed decision about pursuing a patent.
Step 2: Prepare your patent application documents
Once you have completed the patent search and determined the patentability of your idea, prepare the necessary documents for online filing. This generally includes a detailed description of your invention, drawings or illustrations, claims, and an abstract. Follow the formatting and submission guidelines provided by the online filing platform to ensure compliance with their requirements. Additionally, proofread and edit your application documents to ensure clarity and accuracy.
Step 3: Choose a reliable online patent filing platform
Select a reliable online patent filing platform that meets your specific needs and requirements. Research different platforms, assess their reputation, and evaluate the services they offer. Consider factors such as customer reviews, ease of use, the platform's support for your jurisdiction, and any additional features or resources they provide. Choose a platform that inspires confidence in terms of security, professionalism, and user satisfaction.
Step 4: Create an account and complete the application form
After choosing a platform, create an account and familiarize yourself with their online filing system. Follow the platform's instructions to complete the application form, providing accurate information about yourself, your invention, and any associated inventors or contributors. Be thorough and precise while filling out the form, as any errors or omissions can impact the validity or scope of your patent. Save your progress as you go to avoid losing any information.
Step 5: Upload your application documents and pay the fees
Once you have completed the application form, upload all the required documents, such as your detailed description, drawings, claims, and abstract. Ensure that the documents are in the specified file formats and meet the platform's size and quality requirements. Review the uploaded files to confirm that they are accurate and complete. Next, proceed to pay the required fees, following the platform's payment instructions.
Step 6: Review and submit your online patent application
Before submitting your online patent application, carefully review all the entered information, uploaded documents, and fees paid. Verify that everything is accurate, consistent, and aligned with your intention and the platform's requirements. Once you are satisfied with the application, submit it electronically through the platform's submission process. Keep records of the submission confirmation or any acknowledgment received from the platform.
Step 7: Track your application status and communicate with the patent office
After submitting your online patent application, utilize the platform's tracking system to monitor the progress and status of your application. Stay informed about any updates, office actions, or requests from the patent office through the platform's communication channels. Respond promptly to any office actions or requests for clarification, ensuring that you address them adequately and within the specified deadlines. Regularly communicate with the patent office through the platform to facilitate the examination process.
Benefits and Drawbacks of Online Patent Filing
Pros of online filing
Online patent filing offers numerous benefits, such as convenience, cost-effectiveness, and faster processing. It eliminates the need for physical paperwork, reduces administrative complexities, and enables instant submission and tracking of applications. Online platforms often provide user-friendly interfaces, making the filing process more accessible to inventors with limited legal knowledge. Additionally, online filing can be more affordable, as it reduces printing and mailing costs, and some platforms offer bundled services or resources to aid inventors.
Cons of online filing
Though online filing has many advantages, there are also some potential drawbacks to consider. Online platforms may have limited support or options for specific patent types or jurisdictions, so reviewing the platform's compatibility with your invention is essential. Additionally, there may be concerns about the security and confidentiality of your idea when filing online, although reputable platforms employ robust security measures to protect confidential information. It is crucial to thoroughly evaluate any potential risks or limitations before proceeding with online patent filing.
Considerations for choosing between online and traditional filing
Choosing between online and traditional patent filing methods depends on various factors, including personal preferences, resources, and the complexity of your invention. Online filing is generally more suitable for straightforward inventions, inventors comfortable with self-guidance, or those seeking cost-effective solutions. Traditional filing, on the other hand, may be preferable for complex inventions or inventors who require personalized legal advice and support. It is essential to evaluate your specific needs, assess the advantages and limitations of each method, and make an informed decision based on your circumstances.
Navigating the Patent Examination Process
Understanding patent examiners and their role
During the patent examination process, the patent office assigns a patent examiner to review and assess the patentability of your invention. Patent examiners are experts in specific technical fields related to your invention. Their role is to scrutinize your patent application, conduct prior art searches, evaluate the novelty and non-obviousness of your idea, and raise any objections or rejections, if applicable. They play a crucial role in ensuring the quality and validity of patents by analyzing the technical aspects of inventions.
Responding to office actions and rejections
As part of the examination process, patent examiners may issue office actions, which are official communications that outline any objections, rejections, or requests for clarification regarding your patent application. Office actions provide an opportunity for inventors to respond and address the concerns raised by the examiner. When responding to office actions, carefully analyze the examiner's feedback, consider their objections, and provide well-reasoned arguments or amendments to overcome the objections and strengthen your application.
Seeking legal advice if required
Navigating the patent examination process can be intricate, and there may be instances where seeking legal advice becomes necessary. Patent attorneys or agents with expertise in patent prosecution can assist you in understanding and responding to office actions. They can review the examiner's feedback, analyze the potential patentability challenges, and provide strategic guidance on how to proceed. Legal professionals can help you navigate complex legal requirements, ensuring that your patent application is accurately and compellingly presented to the patent office.
Finalizing Your Patent and Post-Issuance Actions
Patent maintenance and renewal
Once your patent is granted, it is crucial to actively maintain and renew it to ensure continued protection. Most patent systems require the payment of maintenance fees at specified intervals to keep the patent in force. Failing to pay these fees can result in the expiration or abandonment of your patent, leaving your invention vulnerable to competition. Stay vigilant about upcoming maintenance fee deadlines and fulfill the necessary obligations to maintain the validity and exclusivity of your patented invention.
Addressing infringement and protecting your rights
After receiving your patent, it becomes essential to monitor the market for any potential infringements. If you believe your patent is being violated, seek legal advice to understand your options. Patents grant you the right to enforce your exclusive rights and take legal action against infringers. Consult with an attorney specialized in patent litigation who can guide you through the process of enforcing your patent rights and protecting your invention.
Monitoring and enforcing your patent
Monitoring the market and enforcing your patent rights is crucial in protecting your invention's exclusivity. Conduct regular market research and stay updated on industry trends to identify any potential infringing activities. Act promptly if you come across any instances of infringement, as delay in enforcement can weaken your patent rights. Work with legal professionals to assess the strength of your case, gather evidence, and take appropriate legal action to enforce your patent and prevent further infringement.
In summary, understanding patents and knowing how to protect your ideas is vital for inventors and innovators. Patents provide exclusive rights, monetary benefits, and recognition in the market. Determining patentability, understanding the patenting process, and utilizing online patent filing can streamline the journey of patenting your idea. Navigating the examination process, finalizing your patent, and taking appropriate post-issuance actions are equally critical to ensure the long-term success and protection of your invention. With thorough research, careful preparation, and proper guidance, you can confidently navigate the patent system and secure the valuable intellectual property rights you deserve.